For Automobile coil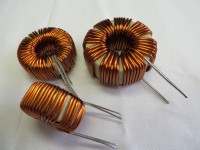 TJS series / Sendust
種類

Dust core coil
Magnetic metal power core ( Fe-Si-Al alloy )
Good point is reduce howl sound for low-magnet striction.
This core is low cost,multiple type at metal power core.
《Main application》
・Smoothing coil for switching power supply
・PFC choke coil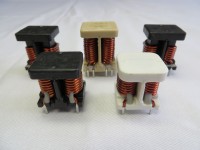 TCB・OT series / Ferrite
種類

Ferrite core coil
This core using ferrite core (Mn-Zn) of high permeability and good frequency characteristics.
《Main application》
・Common mode choke coil for switching noise reduce and Automotive noise.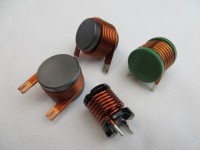 FDR・FR series / Ferrite
種類

Ferrite core coil
Drum core and Bar core that using ferrite core (Ni – Zn) of excellent temperature characteristics.
These can also used in automotive applications.
《Main application》
・Normal mode choke coil for noise reduce
・Smoothing coil for switching power supply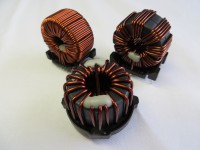 ALG series / Amorphous
種類

Amorphous coil
Core is based on Fe-Amorphous.
Core controle magnetic permeability by gap.
This core quite useful to the size and weight of the coil can make a large,current design.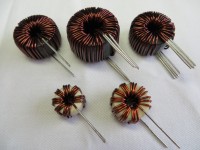 ALS series / Amorphous
種類

Amorphous coil
Core is based on Fe-Amorphous.
Good point is low-leakage magnetic pass.There is no gap on magnetic path
Main application is for out-put coil of switching power supply.
《Main application》
・Out-put coil of switching power supply
・Normal mode coil for noise counter plan