Greeting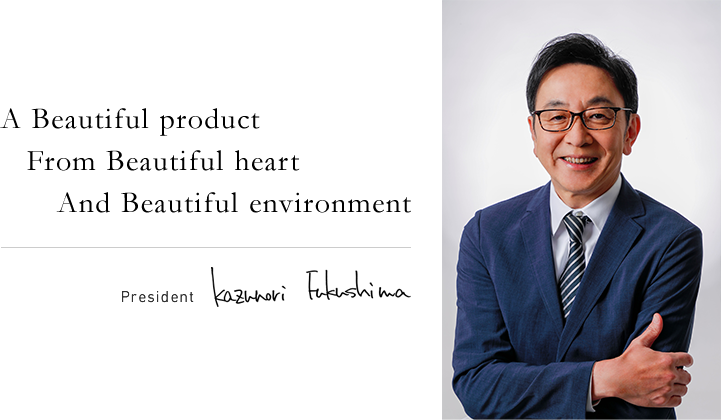 Our corporate philosophy is "A beautiful product from beautiful mind, and beautiful environment"
All employees of Tohsei Industrial are reviewing and improving daily activities of themselves to contribute to society, and customers through our products.
To answer the demands of customers and to produce environmentally friendly products,
we design and produced smaller and lighter products with all our heart.
Since establishment in 1968 on the basis of above mentioned philosophy,
we have been keeping our business more than 40years thanks to customers' support.
We will diversify core materials and produce magnetic materials in the future to support customers better,
in addition, we will satisfy customers located in anywhere in the world with globalized R&D / Production / Sales networks
Your continuous understanding and support will be highly appreciated.
Company philosophy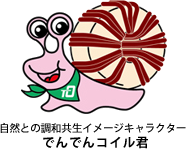 Tohsei Industrial, we keep in mind that conservation and protection of the global environment is the most important,
Thus business activities, products and services in all strive to prevent environment,
and EMS (Environment Management System) participated by all employees will be improved continuously.
Company profile at a glance
Name

Tohsei Industrial Co., Ltd.

Foundation

September, 1968

President and CEO

Kazunori Fukushima

Capital

JPY20,000,000
Affiliates profiles
Head Quarter
Address

2-16-22, Hatanaka, Niiza-City, Saitama-Pref., Japan 352-0012

TEL

048-481-2051

FAX

048-481-3020
Osaka Sales Office
Address

2-3-13 Azuchi-cho, 31/F Osaka Kokusai Building ,Osaka, Chuo-ku ,Osaka , Japan,

TEL

06-4964-2357
Gunma Factory
Address

311, Shimonita-Machi, Kawai, Kanragun, Gunma-Pref., Japan,

TEL

0274-82-2138

FAX

0274-82-6215
Corporate History
Sep., 1968:

Foundation of Tohsei Industrial producing small transformer in Niiza

Dec., 1971:

Foundation of Tohsei Industrial Co. Ltd.

Apr., 1977:

Develop cutless transformer, and apply for a patent.

Feb., 2000:

Construction of a factory in Longshan, Shenzhen, China.

Jul., 2002:

ISO9001:2000 approval at three plants in Shanghai, Shenzhen, and Head Quater.

Nov., 2002:

Start in-house production of amorphous core in Shenzhen, China.

Oct., 2007:

Foundation of Jingdezhen Tohsei Electronics

Nov., 2012:

The technical center establishment in China

Nov., 2012:

The magnetic material research institute establishment

Jan., 2014:

Stock transfer of the SHINEI SEIKO group by TOHSEI Holdings Co., Ltd.
Qualification of license
TOHSEI INDUSTRIAL

ISO9001、ISO14001、ISO/TS16949